Nate Diaz Merch Biography
By the time Nate was in his early teens, he was not good with studying at Tokay High School. Instead, he was keen on accompanying his older sibling – Nick to a Jiu-Jitsu gym where the latter was training to become a fighter.
It wasn't long before the younger Diaz began training in Jiu-Jitsu with a view to becoming a fighter like his older sibling. Nate wasn't good at practising Jiu-Jitsu. However, he never gave up on training because, after practice, the older trainees would buy him and his brother burrito from a food truck that pulled up near the gym each night.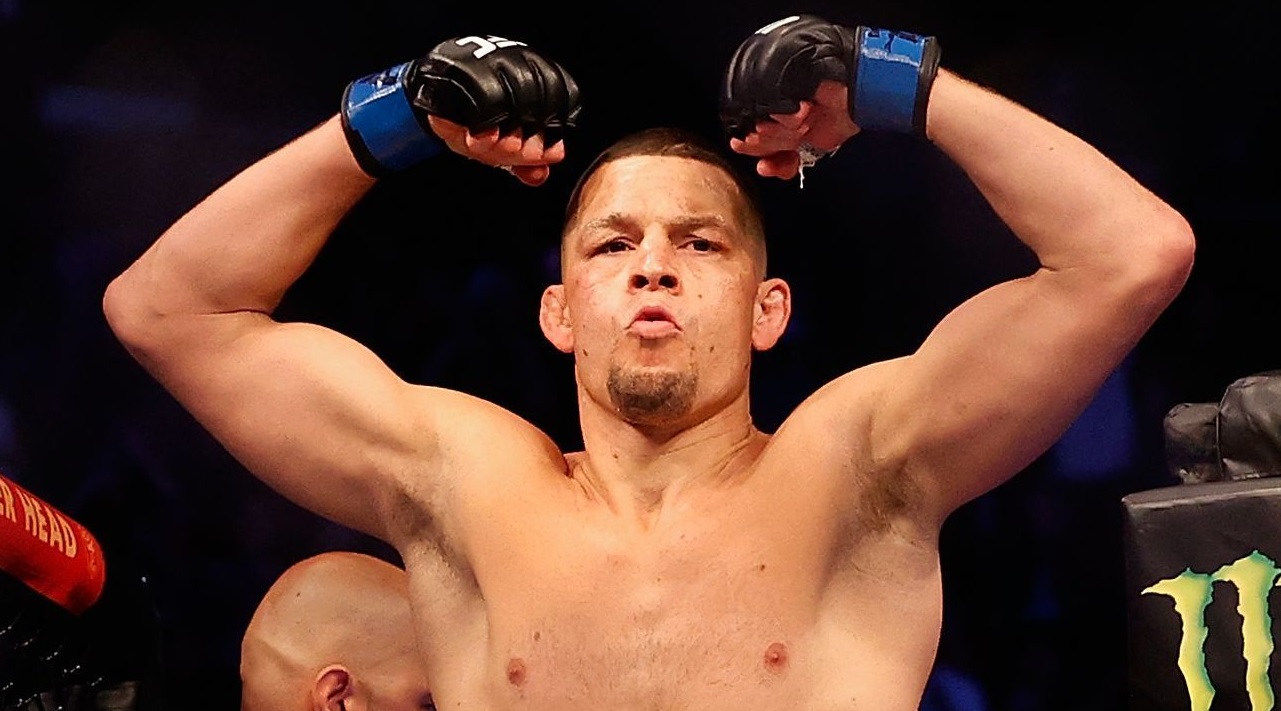 Moving on, Nate's career records in the ensuing years were a mix of wins and losses. He wasn't making enough money, neither was he recording a meteoric rise in popularity like his counterparts. Fame eventually opened her doors to Nate when he was surprisingly set as a replacement to face Conor McGregor at UFC 196.
Not one to miss a rare shot at fame, Nate gave the fight his all and won not just the contest, but the fight of the Night honours as well as the performance of the Night bonus.
Fast forward to the time of writing this bio, Nate is one of UFC's popular fighters and ranks number 10 in the UFC welterweight rankings. Whichever position his name falls in future rankings, the rest, as they say, would always be history.
Personal Life away from MMA
Who is Nate Diaz beyond the world of MMA and what attitude is he most likely to give when he is not thinking combat?
Sit back as we bring you facts about the mixed martial artist whose personality traits are similar to those of individuals born under the Aries Zodiac Sign.
He is assertive, goal-oriented, friendly, understanding and open to revealing facts about his private and personal life. There are a number of things that interests him outside combat but only few can be regarded as his hobbies.
They include smoking, keeping up with American football, swimming, playing basketball, and spending good time with family and friends.